Nu-Trix
"The synth guy"
With more than 25 years in electronic music education.  Nu-Trix is a teacher, a synth freak, a YouTuber (among other things) that loves to talk about synth and electronic music production.
1 on 1 consultation
Nu-Trix's Music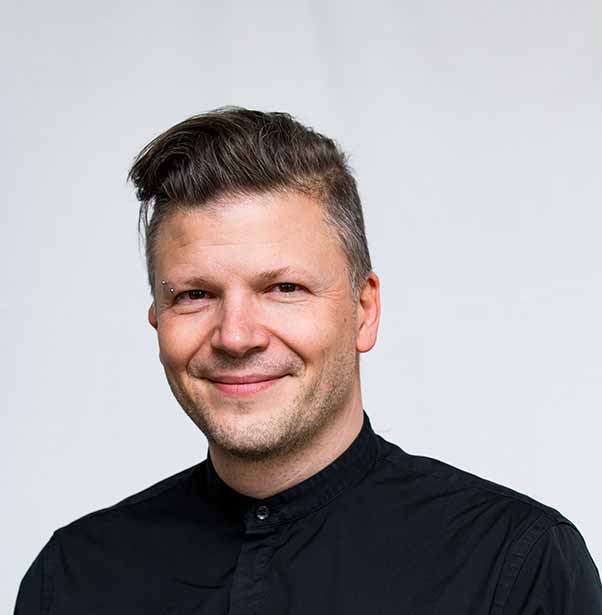 A synth freak and a music producer.
Nu-Trix started electronic music production during his teenage years in the early 90's doing techno's industrial . After evolving in a music duo for years, Nu-Trix released his first solo album in 2006 :super-jednostka. And yes, his wife is polish, hence the name of the album.
From 2014 to 2017, Nu-Trix worked on an EP exclusively made on iPad (created, produced mixed and mastered)  : The Mobile Sessions of Nu-Trix. It was mostly made using an 2012 iPad Pro running Korg Gadget and mixed and mastered in AuriaPro. 
In 2020, I re-release my 2 songs EP made for my 2 sons : THE 2
A teacher from 1995 to 2020, he touched many music production related topics : synthesis (subtractive, FM , additive, Sampling, physical modelling) DAW, MIDI LANGUAGE (MIDI Sync, MIDI setup and troubleshooting), Post-production (sound design, sync MTC, SMPTE, WordClock), Studio design from the ground up (Construction, isolation, acoustic treatment). He participated in the planning, the design the built and the installation of more than 15 music production studios over the years
Synthesis
Post-production
Studio acoustics
Synthesis
Subtractive
FM
Additive
Sampling
Modular
Wavetable
Post-production
Synchronization
Sound design
Audio Editing
Mix
Studio acoustics
Studio design
Studio isolation
Studio acoustics
Audio treaments
Experience
Synthesis teacher
Music production teacher
Post-production teacher
Studio design teacher
MIDI teacher
Solo Music
Super Jednostka
The mobile sessions of Nu-Trix
The 2
Tutorials + reviews
Synthesis
iPad music production
Hardware synth tutorials
Hardware drum machine tutorials
Effects pedals
Dawless tips
MIDI tutorials
"Thank you, Merci! Very useful intelligent explanation of the different user contexts for these cool Roland technologies."
"Wow! This just happened to me a few days ago, was driving me nuts lol. Thanks so much Nu-Trix for taking the time to make this very informative video. All the best."
"Cool features.Thank's I didn't know this.👍🙏"