The 32 best iPad music making apps of 2018
The end of the year is the perfect moment to look back and list the TOP apps we can find on the making music on the iPad today.
This is my personal list of apps, those I actually use. I know that there is a lot of other great apps out there, but I did not use all of them… I made choices. Since last year, my approach to mobile music has only got stronger. I love making my own sounds (Synthesis is important to me) and portability is key (as a husband and father of 2, my time is limited). It is important to me to be able to create where and when possible.
iPad music making before it was a thing.
Yeah, I have been using iPad for music creation since I had my first iPad (iPad2). I tried so many of them. Most to the iPad music apps i tried at that time were only partially answering my needs. Happily, as the iOS intergraded better audio and MIDI features, developers started to use them.  So more complete music production apps began to see the light of day. In 2016, after battling with my personal gear lust demons, I finally decided to upgrade my iPad to a fresh new iPad 12 Pro and gain the capacity to run the latest music apps.
For my EP "Nu-Trix mobile sessions" I mostly used Korg Gadget for creation and Auria Pro for mixing and mastering.
2018 : a wonderful year for iPad music
Today, the iPad hardwares and softwares are mature enough to replace a music production computer. And  for less. Yes, you need to buy a device that can cost $$ (like a computer) but the software a way cheaper than their computer counterparts.
Top 32 iPad apps for music production Part 1
Part one:
1: DAW Category
Gadget
Auria Pro
Cubasis
BeatMaker3
2: BeatMaker Category @15:45
SKRAM @16:05
iMS-20 @17:56
iPolySix @19:04
Electribe Wave @20:37
Egoist @23:18
GrooveRider 16 @25:55
3: Drum Machine @28:16
DM1 @28:29
DM2 @28:41
SeekBeats @29:04
Elastic Drums @29:59
Part 2 : Top 32 iPad apps for music production
4: Synths
iMono/Poly @2:41
Odyssei @3:52
Model 15 @5:04
Cassini @6:31
Synth One @8:05
Poison 202 @9:07
Zeeon @9:52
LayR @10:34
Phase 84 @11:58
Cyclop @13:18
Aparillo @15:04
5: Effects
Effectrix @17:42
Turnado @19:25
Filtatron @20:49
Waves Plugin @21:33
FabFilter @22:04
6: Utilities
TouchOSC @22:58
Lemur @24:29
BlogThe Roland TR-08 QUICKVIEW START HERE to have a first understanding of what the Roland TR-08 can do. The Roland TR-08 is a modern version of the mythical TR-808 from Roland.  Latest news Hidden Features Like most Roland Boutique devices, some...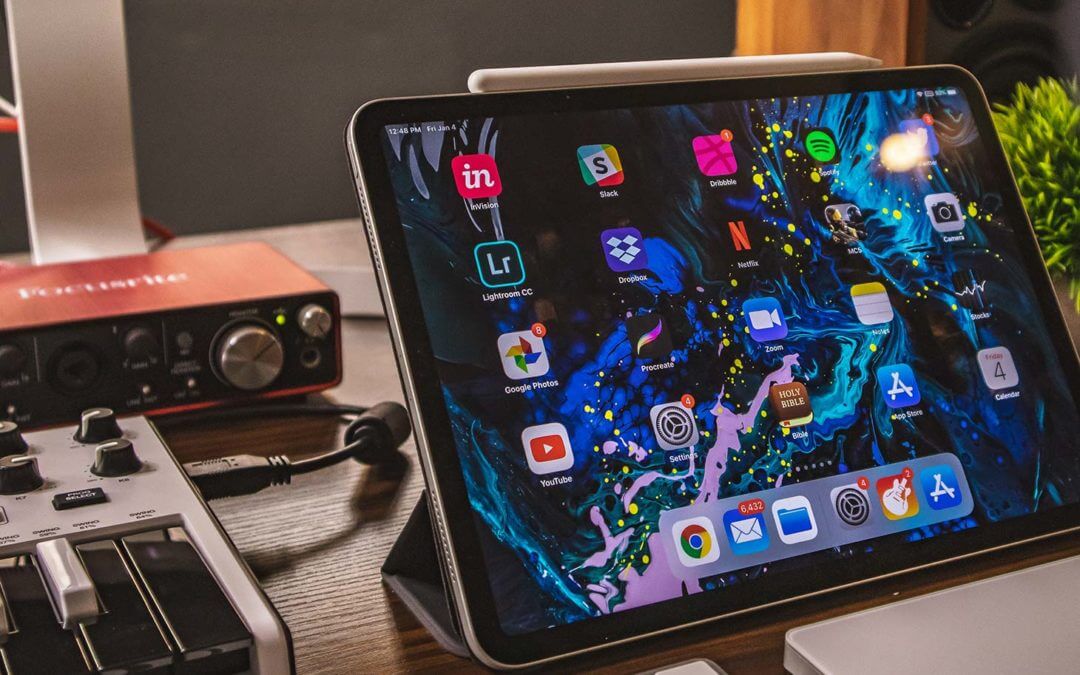 BlogThe simple answer: "GET THE BIGGEST, FASTEST, MOST RECENT IPAD!" But the actual question is mostly linked to available cash. And it goes like this: How to get the best bang for your buck when buying an iPad for music production. It can be about new iPad,...
After using Groove rider 16 from JimAudio, I was really enjoying the sound of it's internal synth. After reading about it, I learned it is using the sound engine of Poison 202.I got my hand on Poison 202 and found that it's a lot more powerful synth than the one used...