Audio Kit Digital D1 synth
Audio Kit did it again! D1 is a great iPad synth. This time it's 80's inspired.
After giving us (and I mean giving for free) SYNTH ONE, they now have an hybrid synth using PCM & Virtual analogue. It's a 64 voices synth inspired by the 80's and 90's synth.
I really like it, and here is why!
What is "PCM" in the synth world.
PCM stands for Pulse Code Modulation. It is a type of digital encoding for audio files to keep a high audio quality with minimum memory space usage. Basically a PCM based synth is using audio samples (short digital audio recording) created by the maker of the synth. Some call these synth ROMPLER compare to SAMPLER. A SAMPLER can either record or import your audio samples as raw audio sources. The PCM Rompler were the most widely available synth technology of from mid 80's to the end of the 90's. 
Some classic 80's and 90's PCM synths:
My Amazon suggested items!
Audio Kit Digital D1 iPad synth quick review and preset playback
In this video, I explain what is a PCM synth and we discover together the D1. The interface, the sounds and more.
64-voice Hybrid Digital Poly Synthesis.
Full 1 Gigabyte of original samples recorded from analog & fm synths over 30+ years old.
Space-saving Compression. The whole app is under 150mb
Dual layers per voice. Keyboard splits. Velocity Scaling.
Vintage-style Arp/Step Sequencer
Dual Independent per-Layer filters
3 LFOs. LFOs can modify other LFOs
Per-voice harmonic key tracked Envelope filters
You listen to the D1 sounds and played them. Now you are ready to go further with the D1 and create your own sounds!
In this video, I go through the process of making my own sounds.
Each voice is composed of Two layers. Each layer has:
+ Option of Virtual Analog or PCM Synthesis
+ Per-voice Harmonic Envelope Filters
+ Dedicated Sample-set and Note-range
+ Dedicated ADSR amp envelope
+ Dedicated Stereo Filter (Low/High/Band-Pass)
+ Dedicated Level and Pan controls
+ MIDI velocity scaling controls
Three (3) independent LFOs
+ LFO routings include: Filter cutoff, Resonance, Pan, Layer Mix, Detune, Distortion, Chorus Depth, Flanger Depth, and more
+ LFO has selectable sine/square/ramp up/ramp down, rate and depth controls
+ LFOs can modify other LFOs
FX chain is common to all voices/layers. 
+ AutoPan (Rate & Depth)
+ Tremolo (Rate & Depth)
+ Stereo Widen
+ Lush Reverb w/ Lo-cut
+ Tape Ping-Pong Delay
+ Stereo Phaser
+ Crusher, Amp/Distortion
+ Chorus, Flanger, more…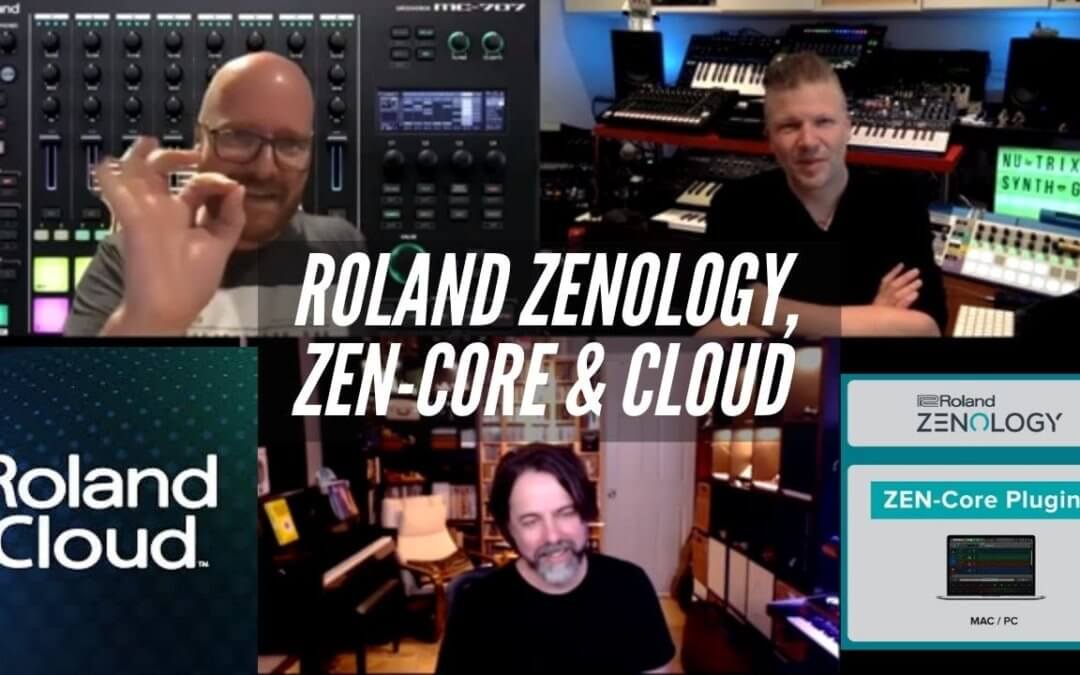 Roland has gradually put in place everything to lead to this moment: The ZEN universe of Roland. Roland is not calling this way. I do. in the 2010's, Roland invented the ACB (Analog Circuit Behavior) algorithm to recreate in precise details the ways the circuits of a...
Top iApps for music productionI made this 100 and + list while preparing my YouTube video about the top 40 apps for iPad Music production of 2019. It was really hard to limit to only 40 so I listed here the entire list of iapps for music production that I prefer. I...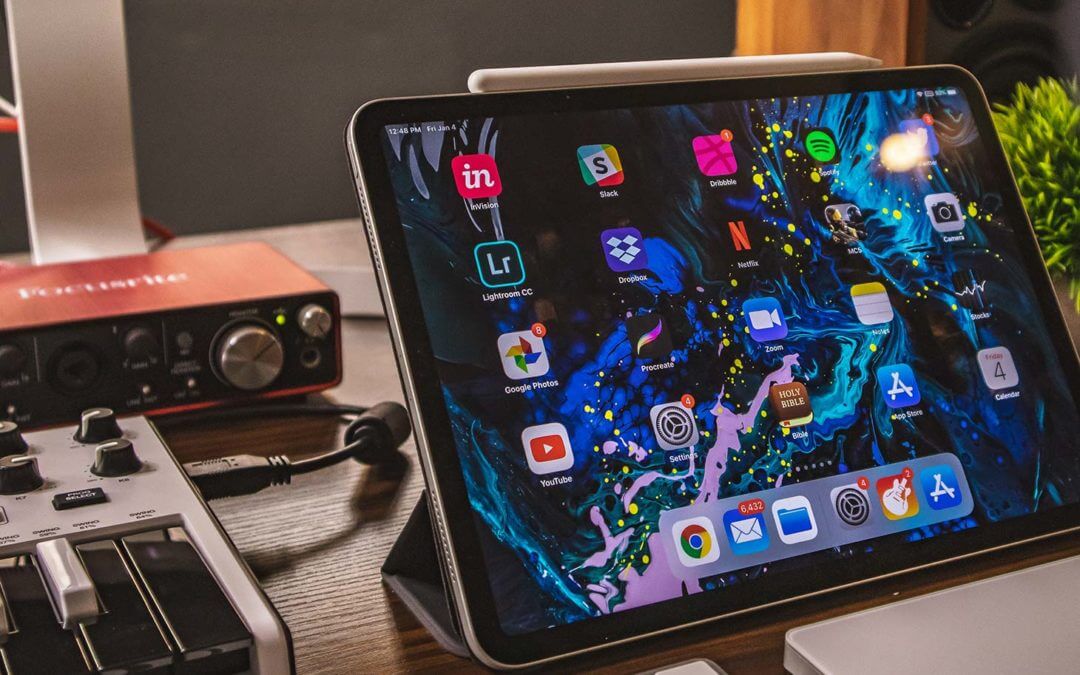 How to choose an iPad for music makingThe simple answer: "GET THE BIGGEST, FASTEST, MOST RECENT IPAD!" But the actual question is mostly linked to available cash. And it goes like this: How to get the best bang for your buck when buying an iPad for music production....